Hello! I'm Lauren, an Oakland-based labor, homebirth, and postpartum doula serving clients throughout the greater Bay Area, including the Peninsula and North Bay.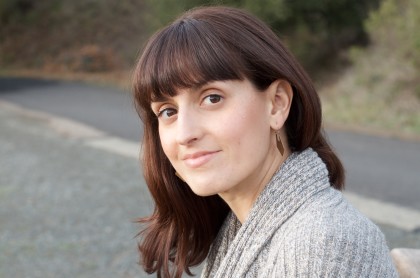 I refer to my services by the term "full-spectrum" because I work with all pregnancy outcomes* in a non-judgmental, compassionate way.
I was brought to this field by a passion for reproductive rights and bodily autonomy — and a love for babies helps. The babies are definitely the icing on the cake, but supporting the desires and needs of the person giving birth is what fuels me in this work, as well as a deep respect for the process of birth and the wisdom of the birthing body. I believe we are all happier and healthier when we are encouraged to trust ourselves and our bodies to carry us through the world and, in the case of birth, to bring new life into the world. It is the ability to provide encouragement and support to those undertaking the ancient and transformative journey of pregnancy and birth — to bear witness to it — that makes this work so amazing to me.
I'm an Italian-American from New York who feels way more at home in the Bay Area, somehow. I've lived here for six years and love exploring its forests and beaches. I am also inspired by political organizing, restorative justice, reading & writing, cooking & baking (I'm a self-taught nutrition geek and would love to share recipes and ideas with you), documentaries on quantum physics, and being with my loved ones. Thank you for taking the time to get to know me, and feel free to reach out to learn more.
*I am currently not practicing as an abortion support doula, though this may change in the future — and please, reach out to me if you want more information on this service.
My Training and Certifications:
Certified Labor & Birth Doula, Cornerstone Doula Trainings, 2011
Certified Postpartum Doula, Cornerstone Doula Trainings, 2011
Homebirth for Doulas, Cornerstone Doula Trainings, 2011
Full Spectrum Doula Training, Bay Area Doula Project, 2012
Heartsaver CPR/AED/First Aid Certified for Infants, Children and Adults, 2015 (valid through 2017)
Optimal Fetal Positioning, Cornerstone Doula Trainings, 2016
Certified Lactation Educator Counselor, University of California, San Diego, 2016 (in progress)
Empower Your Clients: Understanding Prenatal Testing, Cornerstone Doula Trainings, upcoming in 2016
Placenta Specialist Certification, Cornerstone Doula Trainings, upcoming in 2016